3 Reasons Video Content Will Deliver High ROI for Aviation Marketing
Summary:
We've been obsessed with being in the air since the Wright Brothers managed to get a plane in the sky, but that doesn't mean that booking flights for your aviation company is a sure thing. All products need to be advertised, including aviation services. The best way to invest in your company is to
invest in advertising through quality videos with CorporateFilming
. Right now, the driving force behind the most successful ROI for airline companies is aviation video production.
The thing about airplanes is that they need cargo to be useful. Whether the freight on your plane is travelers looking for adventure or precious commodities, you need to find a way to fill your aircraft. The solution for more air traffic for your aviation business is to place your investments where they matter, and that means marketing your business in the right way.
1. You're Investing Now to Drive Sales Later
Want higher sales? Then make sure you're keeping up with the marketing strategies that are most useful for your industry! The right video content made by a full-service video marketing company will drive profits for your business sky-high. Investing in video marketing right now is the best way to keep up with your industry and keep yourself relevant to customers.
How the Aviation Industry Is Using Advertising
The aviation industry has been spending more money on advertising recently than ever before. Experts estimate that airlines and aviation services will spend about 5 billion dollars in advertising efforts in 2020: a price tag that is projected to continue rising as demand for aviation services becomes more competitive.
What this means for your business is that it's more important now than ever to keep up with the Jones. If you aren't advertising as much as your competitors, you'll be missing out on the inevitable business return.
Aviation Marketing Equals Good ROI
Video marketing is an easy way to drive your sales by engaging potential clients and customers. Investing in video content for your aviation services now equals a higher return on your investment later. Full-service video marketing companies make it easy to show a snapshot of your business and entice future consumers to use your service.
2. They're Great to Show at Your Expo Booth
Between major airlines and boutique aviation services, there's a lot of competition for air transportation businesses. So, how do you compete with everyone else? Establish brand recognition that makes you stand out from the crowd, highlights your products, and establishes the culture of your company.
All this together makes you a better choice than your competitors. You can use video production at your next expo booth to highlight the best qualities of your brand.
Highlight Your Product to Stand Out From Competition
Video marketing highlights the nuances of your product to help you stand out from the competition. A full-service video marketing business will identify the key attractions of your business and create content that puts these products in the best light. From skydiving to skywriting, video marketing services that specialize in aviation videos will capture engaging content from any altitude to drive your sales.
Aviation Marketing Increases Brand Awareness
Companies that use video marketing can expect a 54% increase in brand awareness. Why? Video marketing is a short and snappy way of promoting your entire brand, including your company culture, and creating a niche for your business in the market.
3. They're Perfect to Attract New Employees and Customers
While video marketing is primarily used for driving sales, there are other ways video content can have a positive impact on the success of your company. For example, using video content to recruit new employees is another way you can invest in your business now for a greater profit later.
Aviation Video Production Can Attract New Employees
Have you ever seen a video for a company and thought, "I want to work there"? The role of video marketing in the recruitment of new employees is to make sure you have employees who are as committed to your business as you are. When you create a video to attract new employees, you are creating an opportunity for recruiting employees who might have otherwise chosen a different company.
Highlight Your People
Whether you want to recruit new employees or get new business, highlighting your people with video production can personalize things and make you stand out. People work with people, not logos, and a sense of inclusiveness with the company culture can be a huge selling point for both potential employees and customers.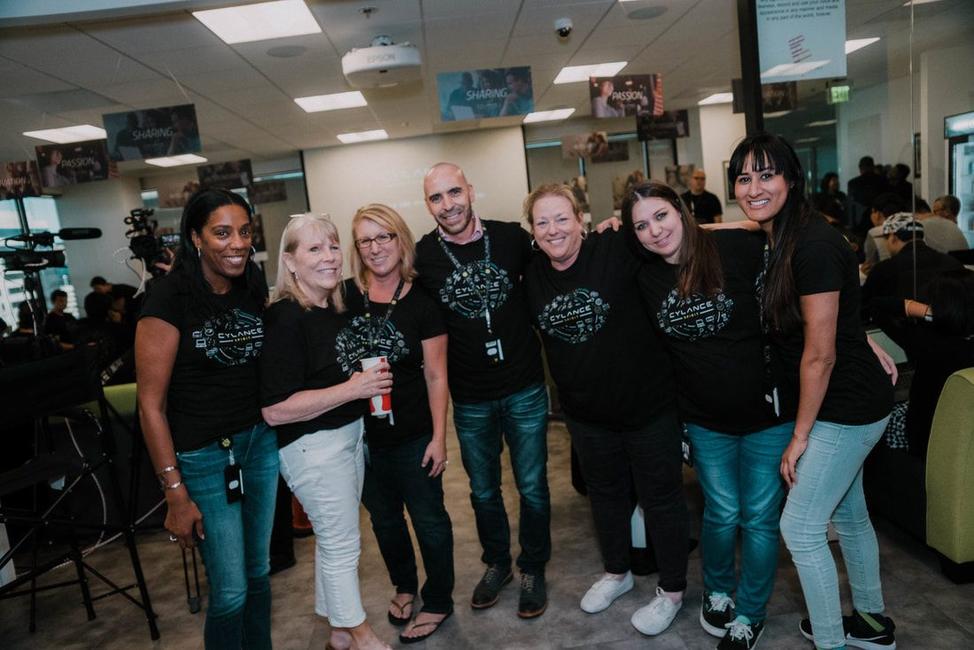 Expert Employees Equal Expert Products
Having the best employees also means you will have the best products, and the best products get the most business. In a roundabout way, being able to recruit the right employees is also a way to drive sales.
Aviation services, in particular, have to operate in a highly competitive industry that jostles for expert employees every day. Whether you need the best engineers, the most competent pilots, or the most charming airline attendants, your video marketing can draw the attention of employees who 
are
 attracted to the culture of your company and who are compatible with the niche of your service.
Invest In Aviation Video Production Now!
Make your next aviation expo count by having a new tool in your toolbox that will help you drive sales. By using a full-service video marketing company, you can invest in the type of advertising that will help you compete, create brand awareness that pumps up sales, and recruit the expert employees you need to keep your business on top.
Corporate Filming specializes in the kind of inspired and creative aviation video marketing you need to drive your sales. If you're ready to invest now for a high altitude ROI, 
contact CorporateFilming now
 to book your consultation to see what we can achieve for your aviation business!
What does a typical day at CorporateFilming & FranchiseFilming look like for you? A day with Franchise Filming is never dull, quite fun in fact. I get to learn from my colleagues who have been in the marketing industry for some time now. It is a constant day of...
Get Your Free Case Study: How GO MINI'S Yielded a $400,000 ROI Through Video!
Franchisors can have their hands tied between scouting new franchisees, getting new locations up and running and refining systems and procedures. Let's be honest, as much as business owners would like to film content for every company event, opening or announcement,...
What does a typical day at CorporateFilming & FranchiseFilming look like for you? A typical day for me is spent checking emails, watching back the amazing work of our editing team, and sending our clients their beautiful promotional films.   What do you like most...
The Problem: Sierra Wes needed to created training videos so that their staff can learn to be safe on site. Go Minis was in need of training videos to teach their Franchisees how to assemble their containers. The Solution: Sierra Wes hired our team to create...
Get Your Free Case Study:
How GO MINI'S Yielded a $400,000
ROI Through Video!
By providing your email address you are agreeing to receive email communications from Franchise Filming. You can unsubscribe at any time.